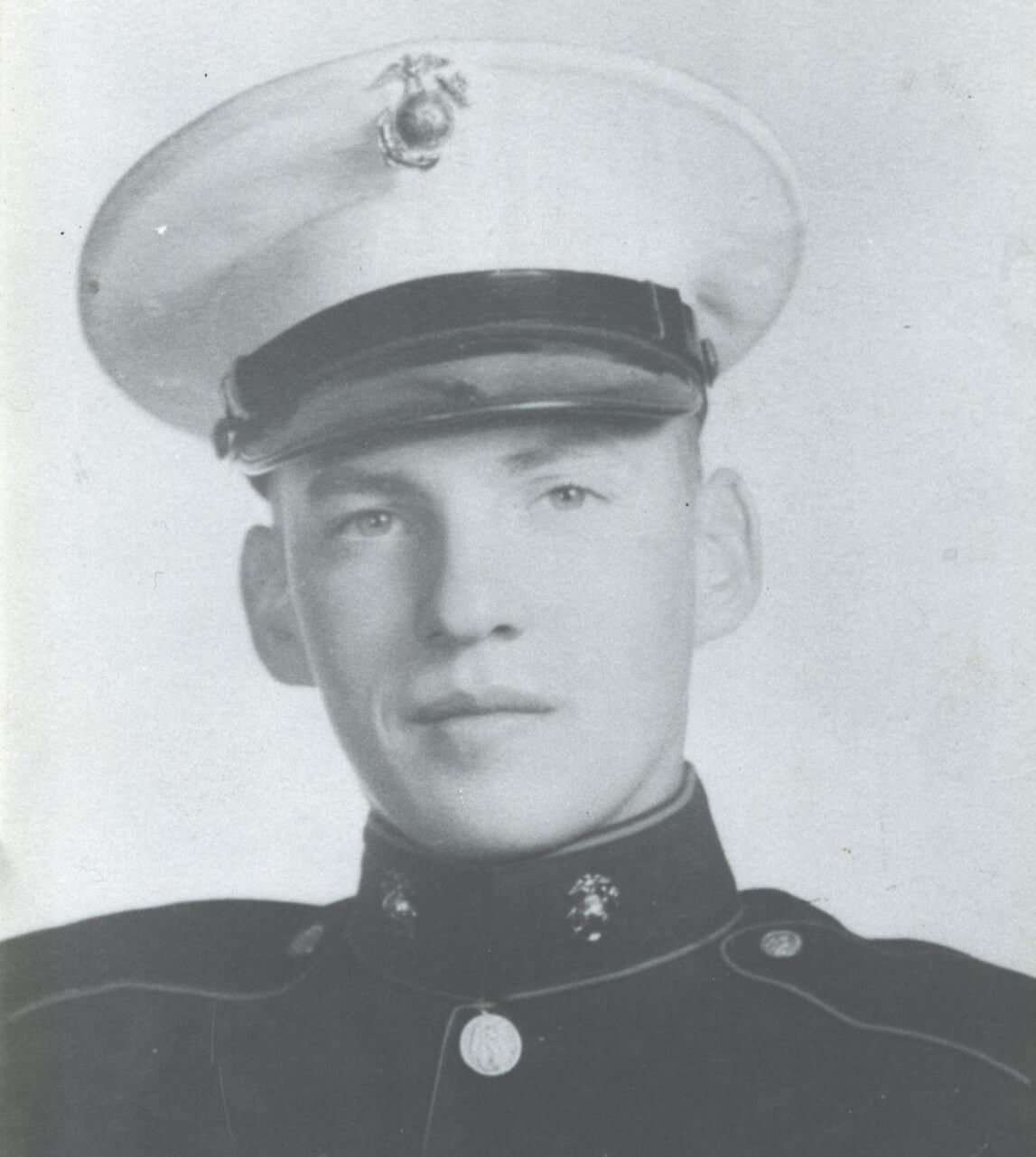 Thomas Flent Wilkins

Oct 03, 1936 – Mar 10, 2018
Thomas Flent Wilkins, 81, of Mineral, beloved husband, father, grandfather, and great-grandfather, passed away peacefully at home on Saturday, March 10, 2018.
Thomas was born in Roxboro, NC on October 3, 1936. He retired after 30 years of employment at Philip Morris. Bored at home, Thomas started a second career at West Broad Honda. After 20 years there, he retired, again, two years ago.
Thomas proudly served his country in the United States Marine Corps. He served at the end of hostilities in Korea for one year and served another three years in Japan, all as a member of the Military Police.
Thomas was a member of Seay's Chapel UMC in Shores, Palmyra.
Thomas is survived by his wife, Shirley Johnson Wilkins; his daughter, Patricia Elizabeth Johnson; his son, Raymond Arnold Johnson (Kay); and his son-in-law, James Edward Gibson, all of Mineral. He is also survived by eight grandchildren, Brandi Kay Janisch (Will) of Chicago, IL, Mallory Brooke Nielsen (John) of Roanoke, Raynor James Johnson (Carrie) of Mineral, Brent Johnson Carter of Mineral, Kelly-Rae Catherine Harlow (Doug) of Ruther Glen, Derek Flint Patrick Carter of Mineral, Ryan Thomas Gibson (Brittany) of Mineral, and Matthew Houston Johnson of Mechanicsville; great-grandchildren, Sage Adele Janisch, Penelope Ann Elizabeth Harlow, Winnie Rose Nielsen, Wade Thomas Johnson, and Cora Mae Nielsen; sister Mamie Wilkins Godwin; brother E.R. Wilkins (Betty) of Benson, NC; and many, many loved nieces and nephews. He was preceded in death by his son, Mark H. Johnson on July 24, 2015 and by his daughter, Velvett Ann W. Gibson on August 24, 2016. Thomas will be missed by all who knew and loved him.
A service will be held at 2 p.m. on Tuesday, March 13 at Woodward Funeral Home. The family will receive friends one hour prior to the service. Interment will follow the service in Spring Grove Memorial Park Cemetery in Pendleton.
In lieu of flowers, memorial donations may be made to VFW Post 8947 in Mineral or SNAP in Louisa.